JRI Cards Guarantee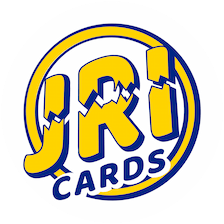 ---
With the JRI Guarantee, JRI Cards prides itself on having its customers' back from the time products are purchased, ripped open and shipped out. *We cover 100% of the cost! Problems with any particular trading cards can happen, and JRI will take care of the costs at our own expense. The guarantee covers any particular product flaw, which can include:
Missing Cards/Packs
Severely Miscut Cards
Severely Gum Damaged Cards
Severely Wax Damaged Cards
Fake/Reprinted/Resealed
Expired Redemption Cards
Through points and refunds, we have saved our customers an estimated $100,000+!
---
*For products that are more than $1,000+ per spot will only be covered by 50% via the JRI Guarantee.